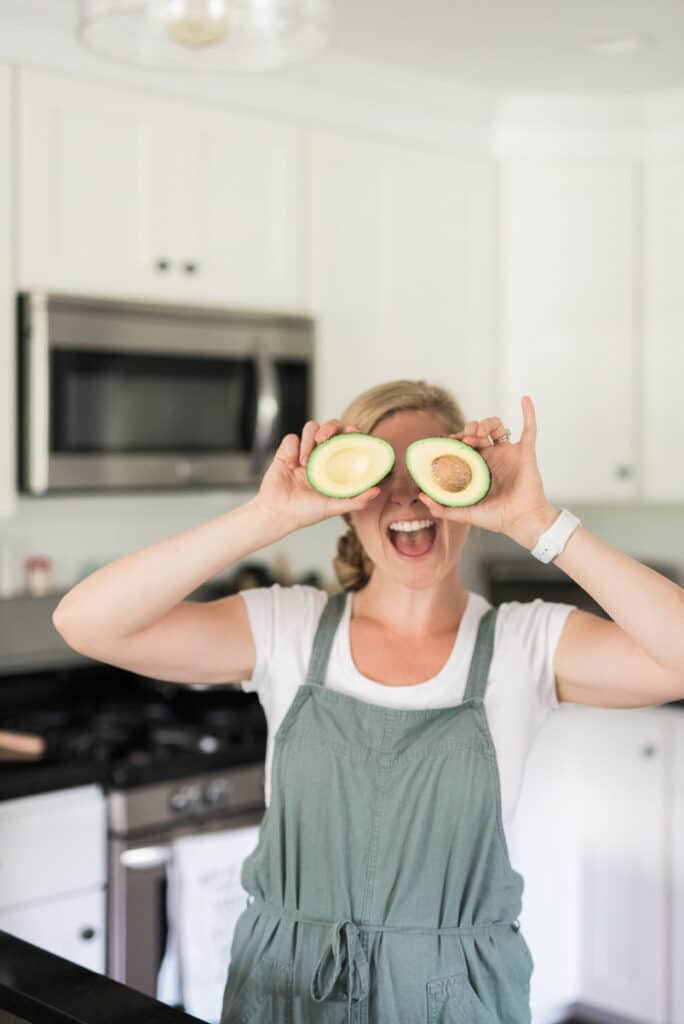 Hey friends, my name is Ashley. I'm a holistic mama, wife and health coach sharing my real-life wellness practices with you. I thrive on creating healthy recipes + wellness practices and sharing them with others. Heres why:
-I'm a firm believer that attainable wellness + wholesome food can transform your life.
-I believe we all have our own unique life balance and mine includes a variety of good food, Led Zeppelin, being a mom and finding the time to move my body (preferably in the sunshine).
-I believe whole foods can help heal the body and a pint of Ben&Jerry's (with a side of meditation) can nourish the soul.
Take this as my personal theory that wellness comes in all different shapes + sizes and I'm here for them all. We each have our unique recipe for living a wholesome life, so cheers to finding yours. I hope stay sweet wellness provides you with some health and wellness tools to serve your wellbeing.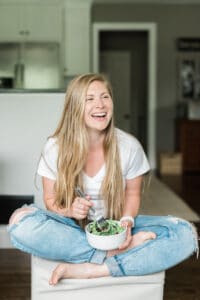 I'm a mom, holistic health coach, personal trainer and yoga instructor all rolled up into one human being. I previously worked as the manager of Fitness Theory, a personal training company that specialized in coaching clients one on one. I would meet with clients in their homes, create personalized workout regimens, give dietary support, pantry makeovers, have one on one health coach counseling sessions, one on one yoga + meditation sessions and more. My overall goal was to help each individual discover their own unique health and wellness regimen. I wanted each client to reach a state of balance and love for life. I absolutely LOVED my job and was deeply saddened when Fitness Theory had to close its doors back in June of 2018. I was at a loss and began a journey of self-exploration. I gave myself space to figure out what I wanted to do and realized my only option was creating my own health and wellness business. Thanks to my previous work experience, supportive family and a lot personal development books, I took a leap of faith and started Stay Sweet Wellness.
Since then, I've been working with a few personal clients, and creating content for the stay sweet wellness blog. After becoming a mother in 2019, I made the decision to transition to creating more blog content instead of working directly with clients. Personally, it was the best decision for me and my family. Becoming a mother has been my greatest adventure. I feel blessed and so grateful to have the option to be home with my little ones. It has given me another outlet to express my love for holistic health and wholesome recipes.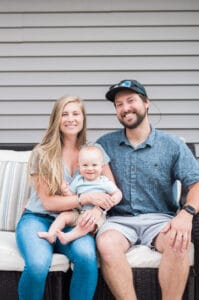 I frequently share my favorite recipes, motherhood adventures and holistic health practices with you, in hopes that it inspires you to discover your own love for health and wellness.
Nowadays, you can find me in the community, teaching or taking a yoga class, shopping at the local farmers market on Saturdays, running/walking the ma and pa trail near our home in Bel Air or in the kitchen making food for family and friends. I guess you could say I'm passionate about all things health + wellness within my community. In the past few years I've had to shift my focus from coaching personal clients, to motherhood and then shifting my business focus to creating content that I can share with all of you. I guess you could say, I'm on an ever-evolving journey to cultivate a wholesome life while (hopefully) inspiring you to do the same.
I am so grateful you took a minute to stop by.
stay sweet.
– Ashley